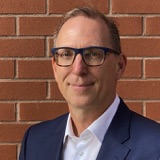 DAVID PICKLES
Pickering Ward 3 Regional Councillor
I am honoured that Ward 3 residents chose to re-elect me as their Regional Councillor representative. This is my 8th consecutive term and I look forward to the challenges, opportunities and work ahead.
I thank my family, volunteers, and supporters for their assistance and encouragement during the campaign.
All four incumbents running were re-elected, including my Ward 3 City Councillor colleague, Shaheen Butt and Kevin Ashe as our new Mayor elect. We have three new members of council this term, and I look forward to working with them in the upcoming term.
Although campaigning is a demanding and hectic process, it was wonderful to talk with many positive and thoughtful residents and hear their ideas, comments, and concerns. It is encouraging to learn about the many community activities and organizations in which they are involved.
I recently spoke with Mayor Ryan and passed on the thanks received from many residents for his years service. I wish him and his family health and happiness in his retirement.